Howdy Majik. . .
I'm stopping by for a few minutes to say hi to ya! I've been busy reading all about Yuku and setting up my personal page. Additionally, I've been trying to wade through almost 1,000 E-mails.
Although I've only been on this forum a week, I like it far better than MSN. By the way, I tried checking into the old site---just prior to coming here---but I have to "join your forum". The right hand has never known what the left hand was ever doing at MSN. I paid for services to which I could never get access.
As I reside here in Canada, I had to pay for a "Hotmail" account. Not once in three years was I ever able to use it. I was constantly having to change my User Name and Password. Strangly, they had no problem contacting me for annual dues, but they never heard of me when I tried to use their forums. They certainly made it difficult for you to ever contact them; and when you did finally get through all the red tape, there was never any satisfactory answer to the problem.
MSN Groups were always frustrating to me. Either I couldn't sign in; their system was down; etc., etc.; etc. I always felt sorry for the moderators having to deal constantly with these issues.
Sorry, Sweetie. That's my rant for tonight.

Now I feel so much better.

Once word gets out about how great Yuku is, your members will come flocking back to you, Sweetie. I'm spreading the word around as much as I can through my E-mails; my Fotki site; my Profile page at Yuku, etc. You've always had a fantastic forum!

I can just imagine at this time, however, the anxiety you must be experiencing while trying to get everything set up; as well as working through all the minor glitches (which must seem monumental at the moment). Hang in there, Sweetie...o.k.?
If there is anything that I can do, please don't hesitate to give me a shout. In the meantime, be gentle to yourself. Sending lots of warm, gentle hugs and best wishes across the miles.
Luv ya bunches!
Sweet Caroline
P.S. It is -20 below 0 here tonight. We've been in this deep freeze all week. So far, I've been blessed that the electricity hasn't gone off and there are no burst water mains in the area. Thousands of citizens haven't been so fortunate the past three days. Things got so bad in Toronto yesterday, that even their transportation system was shut down most of the day---along with the power outages and burst water mains.



Posts

: 5


Join date

: 2009-01-09


Age

: 78


Location

: Ontario, Canada



[img]https://i.servimg.com/u/f60/13[url=https://servimg.com/image_preview.php?i=4&u=13409163]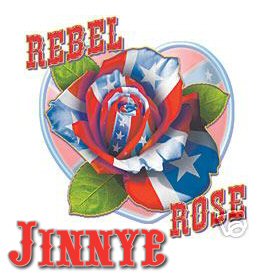 /40/91/63/sunday12.gif[/img][/url]



Posts

: 10


Join date

: 2008-11-06


Location

: South Georgia




---
Permissions in this forum:
You
cannot
reply to topics in this forum